Our Staff
Our staff is available for information.
The Kasherut division is under the supervision of Rav Y. Belinow.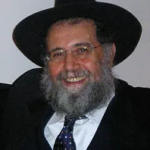 Administrator and coordinator of
IKU – dott. Meyer Piha
(
www.italyjewishguide.it
). A lecturer in 2nd level Professional Master's Programme on Food Safety and Kosher Food Safety (II level Master –
Thank you letter
). Contact:
iku.okmeyer@gmail.com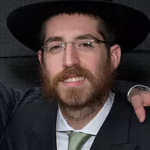 Rabbi and an IKU coordinator for Turin and Piedmont
. Graduataed as Rabbi in New York , with a great experience in the Kosher sector in Melbourn (Australia), worked in Vancouver and Alaska in Kosher supervision. Studied in Israele , London, Montreal etc. Contact :
lpicha770@gmail.com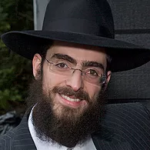 Rabbi and IKU coordinator for the Center – South and Islands. Graduated from the famous "Rabbinical Yeshiva in Melbourn (Australia) and has a rabbinical degree from the USA. He also has a Teudà of Shochet (operator in the kosher meat sector) from Netivot in Israel. At the moment he lives in Rome and obtained a scholarship as a SHOCHET for the Jewish community of Rome. A new member in IKU staff as a coordinator and supervisor for the center-south of Italy. Contact : yisroelpiha@gmail.com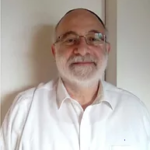 Coordinator and a technical specialist in Kosher ingredients and analysis of production process. Contact
:
robaruzzo@libero.it
IKU
Every year the United States alone consume kosher-certified products for more than 150 billion dollars; the consumption keeps growing both in Europe and in Israel. The market of kosher-certified products includes not only observant Jews following their own nutritional laws, but also Muslims and millions of people who are either vegetarians or who suffer from an intolerance to lactose. Market experts agree that the kosher certification reassures the customers, as the products are supervised and they satisfy high quality standards. Used both for food products targeted to end customers as well as ingredients list for industrial manufacturing or for products for a specific trade mark, the kosher certification improves the brand's profile on the market and permits to widen its market share. Today, the kosher certification is surely a market niche but it enjoys an opinion leader role and it represents age-old cultures and traditions.

The IKU Kosher Certification Offers:
Counseling on kosher for specific corporate requirements
Kosher certification for companies
A wide expertise and know-how in:
– analysis of the ingredient
– analysis of the factory
a reliable response to your requirement of kosher certification
IKU avails itself of the ultimate technologies. In Italy, the number of kosher-certified companies keeps growing at high pace. IKU is more and more attentive to the requirements of the manufacturers applying for the certification, and avails itself of Rabbis who are both experts in Jewish laws as well as in several sectors of the food industry. In order to obtain a kosher certification, a product must fulfill rigid quality standards and all its production steps must conform to Kosheruth and Jewish Laws. Its compliance to such rules must be verified periodically on the production place by experts, and the certification (that expires and must be renewed) can be withdrawn at any stage, when the guarantees requested are not no longer met. This is why Italy Kosher Union avails itself of specialized personnel and modern, digital methods. We are a globally renowned reference point, together with other USA agencies. Our staff will be happy to provide the food industry with information and quotes. The kosheruth division is under the supervision of Rabbi Y. Belinow. The coordinator and manager of IKU is Dr Meyer Piha.(www.italyjewishguide.it) .
Contact us for further information.


Did You Know That… Kosher Certifications In The World. The OU Kosher Certification:
OU Kosher is the world widest association for kosher certification, it certifies more than 250,000 products in almost 5,000 factories spread in more than 60 countries. The OU brand, one of the most renowned in the world, immediately improves the customers' perception of the products world-widely, with beneficial effects also on its commercialization. OU Kosher stands out amongst the associations dealing with kosher certification, because it is part of a non-profit organization founded in 1898, allowing it to obtain the highest levels of integrity without any conflict of interest. It is represented by 500 rabbis operating on the field, in the whole Europe and worldwide, from the Americas to Australia, from the Far East to South Africa. They are experts and qualified in modern food production techniques and in biological and chemical systems, but in the complex Jewish Laws as well. The New York headquarters are manned by 50 coordinating rabbis, who have the role of accounts for OU-certified companies, and are sided by ingredients specialists, flavor analyzers and other assistants. A top-notch computer system collects and allows the traceability of the information on products and ingredients. The OU database contains information on more than 200.000 ingredients for food products.